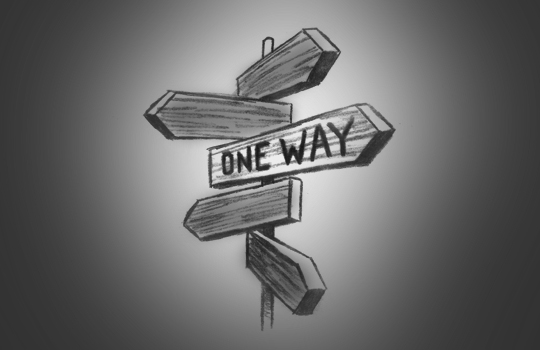 If you were in training to become a U.S. Secret Service agent, part of that training would include learning how to detect counterfeit money. How would that aspect of your training be conducted? How would you learn to detect counterfeit bills? You would be given a course in which you would make a thorough study of genuine U.S. currency, not counterfeits. You would be made thoroughly familiar with the look, the feel, the smell, the print of the real thing. By means of such training you would become able to immediately spot false currency because of its contrast to the real thing. (Our Daily Bread, 11/25/95).
The apostle Paul is using the same method of instruction in Philippians chapter three. In order to safeguard the church from the heretical teaching that posed a potential threat to its spiritual life, the apostle Paul gives a thorough definition of true Christianity.
The apostle does not merely present a detached doctrinal dissertation on the subject of true Christianity. On the contrary, he presents and explains the truth by means of his own personal testimony. This by no means is to imply that true Christianity is nothing more than a personal subjective experience. But it does indicate that true Christianity requires far more than merely the intellectual acceptance of the truth. It requires the complete personal acquaintance and involvement of your very soul with the truth, with the Lord Jesus Christ Himself.
"To gain Christ," this is how the apostle Paul defines true Christianity. What does it mean to "gain Christ?" What is required if I am to "gain Christ?"
For more on this topic, check out the Bible study course on True Christianity.
TRUE CHRISTIANITY
True Christianity: To Gain Christ (Philippians 3:3-11)
This Bible study course considers the true definition of the Christian faith as it is presented to us by the apostle Paul in Philippians 3:3-11.